I used to STRUGGLE to find pop culture Halloween costumes to wear that didn't require me to change or cover up my hair. In my opinion, my arguably either strawberry blonde, ginger, or auburn, depending on the season, hair is my best feature and I don't want to cover it up or change it even for a night. I feel like recent pop culture has really blessed those of us with fiery locks with several amazing options no matter how far into Girl World you like to go with your costume.
The Classics
These are our classic red-haired pop culture icons, they have always been there for us, they were probably the only gingers you saw in media when we were growing up.
Ariel – The Little Mermaid
There are two options for Ariel, this is the more modest of the two and maybe slightly less recognizable, but this would be really cute if you were dressing up for work or class or were a teacher.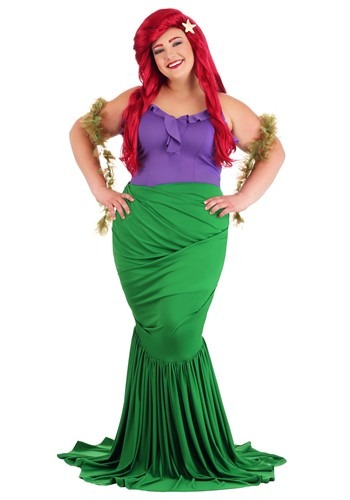 This is a more covered up version of the classic bra-top, but either option would be totally recognizable and perfect for an evening.
Dorothy – The Wizard of Oz
Bring the magic of technicolor to your Halloween party this year, bonus points if you have a small black dog.
Wilma Flinstone – The Flinstones
This could be a great couples costume or if you have a baby that you could dress up as Bam-Bam. This is another one that I think could be really easy to pull off. Just find a one-shoulder white dress you are okay with cutting into and cut up the hem. The hair-do will probably take the most effort of the whole costume!
Ms. Frizzle, Phd. – The Magic School Bus
This person aced it- I can't find it with creds to the person, but it's perfection. I did this the Halloween 2019 and it was great. Also did you know that Ms. Frizzle is actually Dr. Frizzle – she has a Phd.!
Jessica Rabbit – Who Censored Roger Rabbit?
I mean I don't know who would even attempt this after Heidi Klum (she always has legendary costumes), but if you are going for the va-va-voom. Jessica Rabbit is it for sure.
Poison Ivy – Batman & Robin and Batman Comics
This is another va-va-voom costume, but being an "eco-terrorist" as she was called back then (kind of seems like she had the right idea now though), seems very appropriate for 2021.
Daphne Blake – Scooby Doo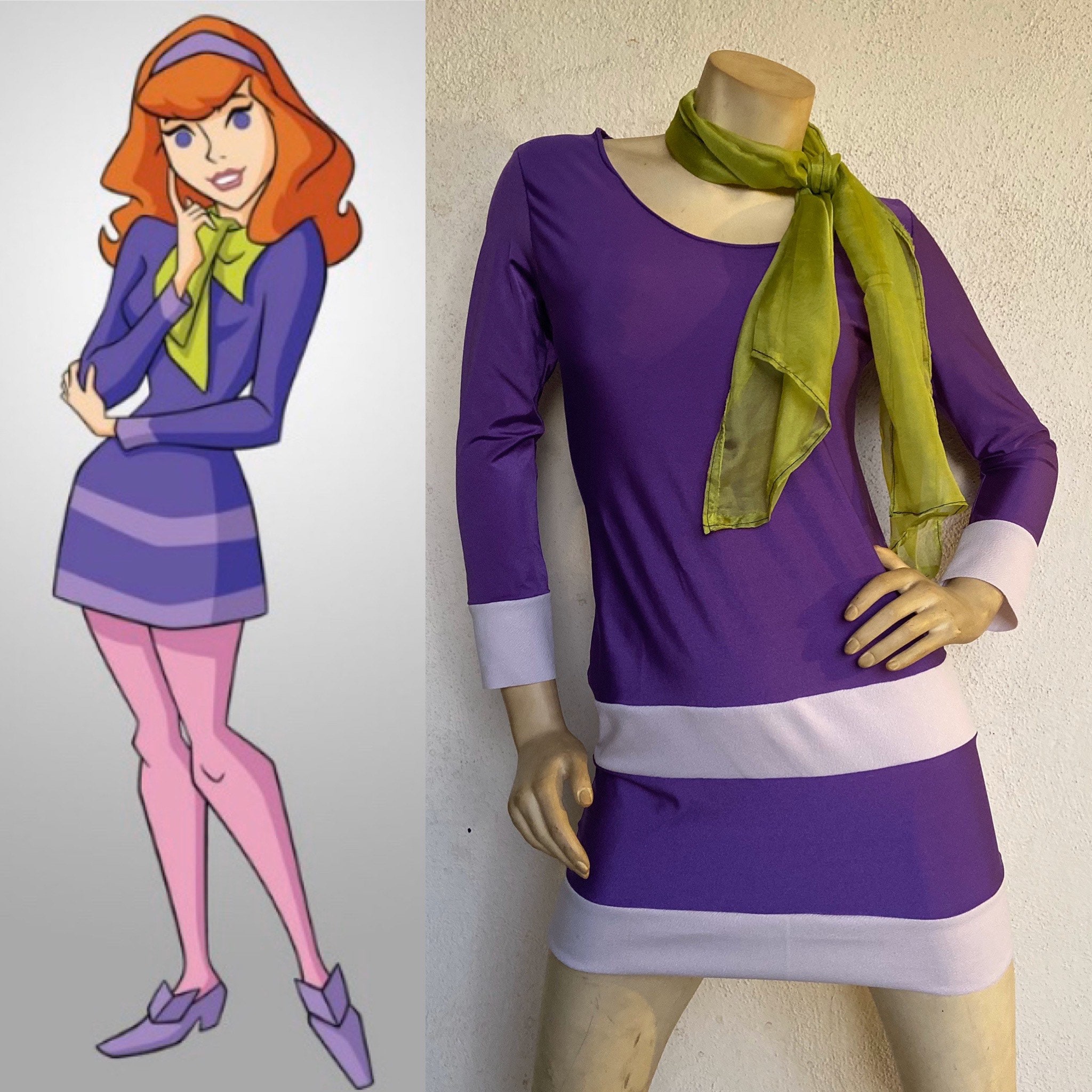 Daphne is an excellent and classic Halloween costume. And she is super versatile because she can stand alone, be a couples costume with Fred, or be a group costume with the whole Scooby gang. And she's also going to re-appear in a different section, because Sarah Michelle Geller's version is just as iconic (and maybe even better as a couple's costume because Daphne and Fred are now married in real life as SMG and Freddie Prinze Jr., iconic).
Childhood Nostalgia
So some of these could be from the classic costume category, especially Ms. Frizzle, Wilma, and Daphne could all fall in here. However, I am basing this off what's nostalgic for me, because that is one of the perks of writing your own blog.
Blossom – The Powerpuff Girls
This would be a fantastic group costume if you have a blonde and brunette friend or their willing to wear wigs. And probably could be pretty cheap and simple to pull off.
Daphne Blake – Scooby Doo The Movie
Simply iconic.
Kim Possible – Kim Possible
This was a top tier show when I was a kid. Absolutely superb, the Kim-unicator beep and The Naked Mole Rap bring this costume to a whole other level. And I think I am in the minority of not owning a crop top so most people could probably easily pull this off.
Carmen Sandiego – Where in the World is Carmen Sandiego?
So this could also be a modern costume because Netflix has re-vamped this as a kids show (that I shamelessly watch). But too me this will always be the first computer game I ever played and remind me of going to the computer lab to use desk tops and get my hair wrapped around around the bolts on those awful plastic chairs.
Modern Pop Culture
Cady Heron – Mean Girls
There are so many options for a Cady Heron costume, you could be her Halloween costume, Cady Heron pre-plastic, Cady Heron full plastic, or even Mathlete Cady Heron at the Junior Prom. It's a world of choice.
Ginny Weasley- The Harry Potter Series
Again there are options here, but either student in Hogwarts uniform or Quiditch uniform would be the most recognizable. However, this is only for gingers that aren't sick of Ginny Weasley-related pick up lines for the past 11 years.
Jean Grey/ The Phoenix – X-Men
Again options, you can either be Jean Grey or the Phoenix. The Phoenix can be really easy to pull off, I think in high school I cut the logo out of felt and glued it on a long sleeve t-shirt and then wore spandex shorts over tights with knee-high boots. I'm 99% sure my parents didn't see me in that now that I think about it.
Cheryl Blossom – Riverdale
You have four or five seasons of material to pull a Halloween costume from, but this could be a great option of a group of friends with Archie, Jughead, Betty, and Veronica, or just Betty and Veronica if you are a group of three as a redhead, brunette, and blonde and you don't want to do The Powerpuff Girls. Attitude will be an essential part of this costume, and maybe also archery and dance skills.
And in the most 2021 of costumes: Wanda Maximoff – WandaVision
I think this will be a hugely popular costume this year. It's super cute. It's pretty easy, it's sexy without being too much and the cape can help cover you up if you have a moment (and be warm if you live in a cool climate like I do). Wanda's been an option for a few years, but WandaVision really elevated her to costume status.
I'm super excited for my costume this year, my online orders have started to trickle in and I have a couple DIYs to put together. It really feels like fun is starting to come back as Ontario gets closer and closer to 90% fully vaccinated status.
Call me, beep me, if you want to reach me,
All images via Pinterest.
Laura