So this little trip didn't end exactly the way I planned (more details in tomorrow's post!) but I had a great time, and I really loved getting into the city for a bit. I have 100% concluded that I am better in a city. I don't necessarily think that Thunder Bay is my home, but it is definitely in a city rather than an isolated small town.
Work has very strict travel policies due to the pandemic, but a few weeks ago it was opened up with increasing vaccination rates and decreasing case and hospitalization rates, to include Kenora and Thunder Bay and I was very grateful for the opportunity to get to Thunder Bay. If you aren't familiar with Northern Ontario, Thunder Bay is the biggest city in the region, and many people from Ontario would consider it the last frontier of Ontario. In reality you're driving at least another 6-7 hours before you cross in Manitoba. It is also the only city in Northwestern Ontario that has the things so many people in Southern Ontario take for granted, a Shoppers Drug Mart every other block, LCBOs the size of city blocks, etc. watch any "typical Ontario town" TikTok, and every town in Southwestern Ontario looks like that. But up here that's not exactly the case. So I was craving a trip to suburbia.
Something kind of cool about the drive is that you cross over a timeline, which sounds so sci-fi, but doesn't seem like anything in real life. Which I guess is a perfect example of something sci-fi in real life. It is a very good park, there is lots of space, picnic tables, and porta-potties. There isn't a lot between Dryden/Sioux Lookout and Thunder Bay, if you're doing the drive, particularly in the evening, I would recommend eating in either town (depending on where you're coming from), or packing a picnic and eating at one of the picnic sites. There is a restaurant in Upsala, but it wasn't open when I went through around 7-7:30pm or on the Sunday afternoon.
I had decided to drive down on the Thursday night, to maximize my weekend time there. I got there around 11:00 p.m. I had not thought to eat before I left Sioux Lookout so I stopped at McDonalds on my way to my hostel. I chose to stay in a hostel for several reasons, a) Thunder Bay had one, b) my time backpacking taught me that hostels are really great, c) I would rather spend my money in other places than on my accommodation, and d) the hotels in Thunder Bay are currently pretty full as First Nations communities across the northwest keep getting evacuated due to wildfires and are taking most of the hotel rooms across the city, and I didn't want to take one from them.
I stayed at the Haven Hostel, in one of their dorms. They also have private rooms and smaller dorms, but I ended up only having someone else in my room on Friday night and they got in really late and I was out really early so we never saw each other. I really liked these little pod bed things. They are much more private than the normal bunk beds in a hostel, and the curtain across the front really makes them super private. I also love a hostel with a plug by the bed and a shelf near your head. It's perfect for phone charging and glasses holding overnight. ALSO, the fan attached to the shelf I cannot hype enough. The room had a floor air conditioner but since you are kind of boxed in the air doesn't really get in there, but between the two you stay very comfortable overnight. As with most hostels, the pillows leave a lot to be desired, but the sheets were soft and the mattress was comfortable.
They also had a great common area, I loved this book exchange. They also provided breakfast, they had cereals, oatmeal packets, coffee, and boiled eggs, nothing fancy, but also nothing to sneer at, and it was great for a hostel breakfast. I also only ate there one morning. Friday was super nice, I didn't book the day off from work, but because Thunder Bay is an hour ahead of Sioux Lookout I got to start at 9:30 am. instead of 8:30, which was very pleasant. I had to switch locations a few times as most coffee shops have time limits as capacities are still super limited for indoor dining. I tried Calico, which was decent, and the Habit, pictured below which was fantastic. I loved how the church's look had been maintained. Also, I had this rhubarb tart there that was super delicious and the coffee was really good. One of my favourite parts is that I walked every where that day. This is one of the reasons why I think I'm better in a city, I walk so much more.
They didn't have any lunch options available, so I relocated again for my lunch hour. I went to Nomad for the biggest, best sandwich I have ever had. I didn't get any pictures, because it was busy and I was self-conscious, but it was so good. I would 100% eat there again. Since I didn't get any pictures, but I 100% recommend it, here's the website, apparently they are also in the Thunder Bay airport, so I know where I'll be spending my (likely) Christmas layover. After lunch I finished my afternoon working in the hostel.
After work I made a beeline for Indigo. I was in heaven. I had a list a mile long. I bought 13 books and this cute cocktail making set that I looked at in January, last time I was in an Indigo. I spent far too much money, and didn't even get 2 of the books on my list because they were sold out (seems like everyone is reading Malibu Rising this summer).
This next part of the weekend agenda won't appeal to everyone, because not everyone is going to Thunder Bay for suburbia stuff, but if you are going from the rest of the northwest, read on for shopping porn. I then went to Atmosphere (which is an outdoors supply store), which was across the lot from Indigo, but it was having a store closing sale, so I wouldn't expect it to be there any future trip. I thought it was kind of insane that an outdoors supply store was closing in Thunder Bay, gateway to the wilderness? Hiking kingdom of Ontario? Maybe everyone up here already has stuff or it's not hunting/fishing enough for up here? I don't know, but I got a great deal on a quick dry towel and a Life Straw, things I have been wanting since summer 2015 in Cuba, and hopped over to Wal-Mart because I forgot to bring a lock for my locker at the hostel.
Then I ordered food, I could have found somewhere to eat inside or on a patio (and probably should have since it started raining before I finished eating) but I had seen this restaurant, Tomlin, on Instagram and had it in my head that I wanted my "birthday dinner" to be from there. I got the lamb chops, blueberry cocktail, and Sarah's brownie. The lamb chops and veggies were soooo good. Like top 20 entrees, the cocktail was decent, but the dessert was only okay. Also, if you're going to do this, ask for cutlery or pack your own. I didn't have any, got all settled in at the park before I realized it and ate my fancy meal with my hands like some kind of medieval peasant. Still great though. The waterfront park is also gorgeous, you have an amazing view out over Lake Superior, and normally you can see the Sleeping Giant, but it was really smoky so you couldn't for most of the weekend.
I didn't take any pictures, but back at the hostel that night I made friends in the common area and we stayed up way to late drinking and walked down to an Italian bakery that's open until 4 am and ate a cannoli, it was the most fun I have had probably since 2019. It was Donato's Bakery and the cannoli was amazing. This is the number one reason why I love hostels, I literally always make friends in them and have the best time.
The next morning I got up early, very early for a Saturday and far too early for someone who didn't go to bed until 2 am. But, I had gotten a last minute hair cut appointment and I was not going to miss it. I chopped 7-8 inches off and it feels so much better. It's like I cut off the last year and a half. I then went to Michaels, Starbucks (they had the bacon and gruyere egg bites, they hadn't had those in Oakville for months, I don't think I'd had them since before my surgery last September and they are my favourite thing at Starbucks), and HomeSense. I also went to the Thunder Bay Country Market. Which I would recommend if you are in Thunder Bay for the weekend, however, I think it is a bit overhyped. There was a Mexican coffee bar that was amazing, but other than that it just felt like a small town farmer's market. The farmer's market in Guelph is significantly bigger and better.
By late morning it had started to clear up and I was looking for a coffee shop to sit in to get my Saturday blog post up from. I went to the Windy Shores Cafe, this spot had a gorgeous patio and was right next to the Delta Hotel (which I will 100% stay at if I am ever in Thunder Bay and not being my usual frugal self) and view over Lake Superior. It is essentially the harbour end of the park I had eaten at the night previous and hadn't realized was there. It didn't have wifi so it wasn't a stellar choice for getting a blog post up, but I hot spotted off my phone and enjoyed the people watching. The coffee was great, but the lemon bar was subpar. Afterwards, I walked up and down the marina. I adore walking around a marina, I love the gentle clanking and ringing sounds the boats make as they bob up and down on the waves.
I ate lunch Saturday at Bight Restaurant and Bar, it was so good. I took my book and since I had walked I was able to have a couple drinks. I wished I had a patio umbrella because I definitely overheated. But it was delicious and I had a great time by myself. Definitely the fanciest of the Thunder Bay restaurants I saw, but delicious. Potentially, a see-and-be-seen restaurant for the locals.
My afternoon was boring, I went back to the hostel, called my mom and had a nap, which is why I think I overheated at lunch, that or I am getting too old to play drinking games and walk to bakeries at 2 a.m. But I really wished it was acceptable for adults to use the splash pad without any accompanying children.
For dinner Saturday I had really, really wanted to go to this Mexican restaurant, El Tres, but you definitely need a reservation to eat there, especially if you are going while there are still COVID restrictions happening. So I drove around for a bit, Thunder Bay has exactly the same dichotomies as all cities, but it seems super obvious in Thunder Bay. The decline of the downtown areas, the gentrification of the harbour area. It only takes about 3 minutes to get anywhere within Thunder Bay and so one minute you're in the ritzy Bay neighborhood, then in the hipster neighborhood next door around Bay and Algoma Streets, or around the mall where the big box stores are, and then you go through and are surrounded by areas that most people would classify as sketchy, and that were eerily quiet. Like there is nobody on these streets on a Saturday night. It was odd.
After driving around for a bit I had decided to go to the movie theatre and see Black Widow, and to eat something, the first place I saw that wasn't a chain. This ended up being Merla Mae's, a classic diner. Excellent milkshake and fries and clearly a TBay staple. It was packed.
I loved Black Widow, I thought it was superb. I wish we had gotten it at it's place in the timeline and could have had a sequel with Natasha in it. It was the Marvel female empowerment movie that the female fans deserve and not weird forced moments like that awkward scene in Endgame (which I enjoy, but it's so forced). I loved how the leaned right in to the exploitation of girls around the world and didn't shy away from it. I love that we got a Budapest explanation and that it had all the action you could want while also making fun of action movies with that bit where Natasha is watching a James Bond movie and Yelena making fun of Natasha for having poses now. It was everything I ever wanted from a Black Widow movie.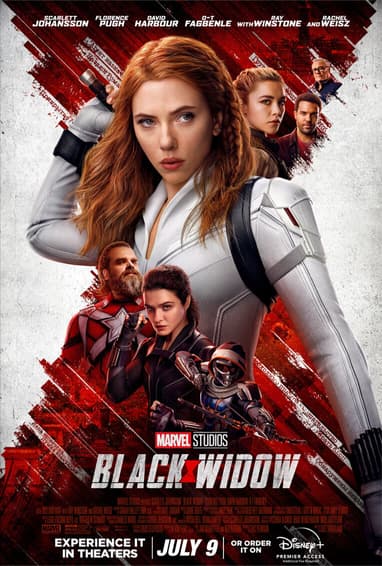 The next day I had planned to go to the Terry Fox Memorial and for a short hike in Sleeping Giant Provincial Park, both of which are highly recommended and apparently must sees, but I had a far more dramatic Sunday than expected, that will be detailed in tomorrow's blog post – let's just say that my poor car is headed for a scrap sale in the near future (but that I am very safe and all is well).
I feel like this probably isn't super useful as a travel guide as my weekend was mostly me doing stuff that is hard or impossible to do in Sioux Lookout and eating, but if you are stopping there I hope you have a great time, and consider the Haven Hostel if you're being cheap!
Laura