I really love this desk set up from Julia Berolzheimer
Grace blogs about her last trip pre-pandemic, I love that she finally felt like she could share it. It was so close to everything shutting down in North America that it felt insensitive for her to share it previously, but it is so beautiful and I think that we need this kind of wanderlust and travel inspiration at the moment.
I find grammar really fascinating and I think it is really interesting that the many ways that we speak to each other that are accepted but are technically incorrect. This article from The New Yorker was really fun for me.
I haven't watched Framing Britney yet because I don't have CraveTV and I missed it when it was on YouTube in Canada (on Britney's channel no less). But this article from Mara Wilson is so heartbreaking and I'm really glad we are finally reckoning with tabloid culture. It has always seemed so mean and cruel to me, and I was really only seeing it in the checkout line at the grocery store because we never had them in our house growing up and I never bought them myself.
I am obsessed with sheet pan dinners. I love how much food it makes so I only have to cook once and have lunch leftovers and it is so easy to clean up after. This New York Times ode to the sheet pan "The (Surprising)Rise of the Sheet Pan" is very my vibe.
I found this article about imposter syndrome very interesting. Like do we all have imposter syndrome or do we all just have normal levels of anxiety and nervousness that gets labelled as imposter syndrome.
Jennifer Lake is such a boss. She is one of the few big bloggers who maintains her "day" job. Like blogging at her level can be a super demanding job and she maintains her other full-time PR career.
This list of books by Black authors is so good. I think a lot of us fell into the trap of consuming books by Black authors only on anti-racist topics, which is good and important, but I think a big part of true equality is not just viewing oppressed people through the lens of their oppression but also through their day-to-day lives, through love stories, adventure stories, thrillers, and family stories.
This article from The Atlantic discusses how to overcome the fear of failure which I know I could definitely use some more of.
I really want to watch this documentary about the Dior Perfumer.
This Martha Stewart interview is fantastic and wonderful, it should be required reading. I become increasingly obsessed with her every time I learn something new about her.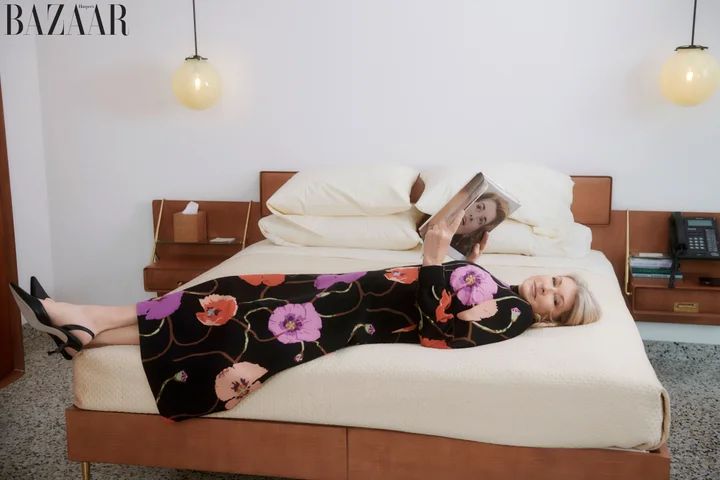 Enjoy the rest of your week!
Laura